CSCS Cards
CSCS Scheme
The Construction Skills Certification Scheme (CSCS) is the leading skills certification scheme within the UK construction industry. CSCS cards provide proof that individuals working on construction sites have the required training and qualifications for the type of work they carry out. The scheme keeps a database of people working in construction who have achieved, or are committed to achieving a recognised construction related qualification.
Do I need a CSCS card to work on a construction site?
Most principal contractors and major house builders require construction workers on their sites to hold a valid CSCS card. To achieve any CSCS card that IS NOT a Green Labourers Card, you NEED a NVQ
What will my NVQ and CSCS card cost?
Please contact  PopCorporation  for more details on costs. 
Will I be able to get a CSCS card after my NVQ?
Once you have completed your NVQ and passed your Health, Safety and Environment test you will be fully qualified for a CSCS Card.
Types of
 NVQ's That Pop Corporation  Provide
To apply for a CSCS card you need to prove you have the training and qualifications required to carry out your job. The type of work you do and your qualifications or membership of professional bodies will determine which type of CSCS card you should apply for.
Contact POP Corporation  to find out how to find out what NVQ and CSCS card is best for you.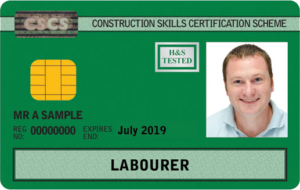 To achieve your green labourer's card you need to do a BTEC level 1 Heath & Safety which we provide.
Skilled worker card – Level 2 NVQ
To achieve your green Skilled worker card you need to Hold NVQ L3
Ceiling fixing
Dry lining finishing
Dry lining fixing
Wall & Floor Tiling
Carpentry
Plastering
Cladding
Painting & Decorating
Formwork
Trowel occupations
Concrete occupations / Drilling
Steel fixing
Demolition
Interior Systems – Partitioning
Controlling Lifting Operations – Slinger/Signaller
Gold Card – Level 3 NVQ
To achieve your green Gold Card  you need to Hold NVW Level 3
Formwork
Plastering
Occupational work supervision
Carpentry
Construction Contracting Operations (Estimating)
Construction Contracting Operations (Buying)
Construction Contracting Operations (Planning)
Construction Contracting Operations (Surveying)
Construction Contracting Operations (Site Technical Support)
Construction Contracting Operations (Design Coordinator)
Construction Contracting Operations (General)
To achieve your green Black Card  you need to Hold NVW Level 3
Black Card
NVQ Level 6 
Construction Site Management
Construction Contracting Operations (estimating)
Construction Contracting Operations (Quantity Surveying)
Construction Contracting Operations (General)
Level 7
Construction Senior Management